Go Electric 17/04/2023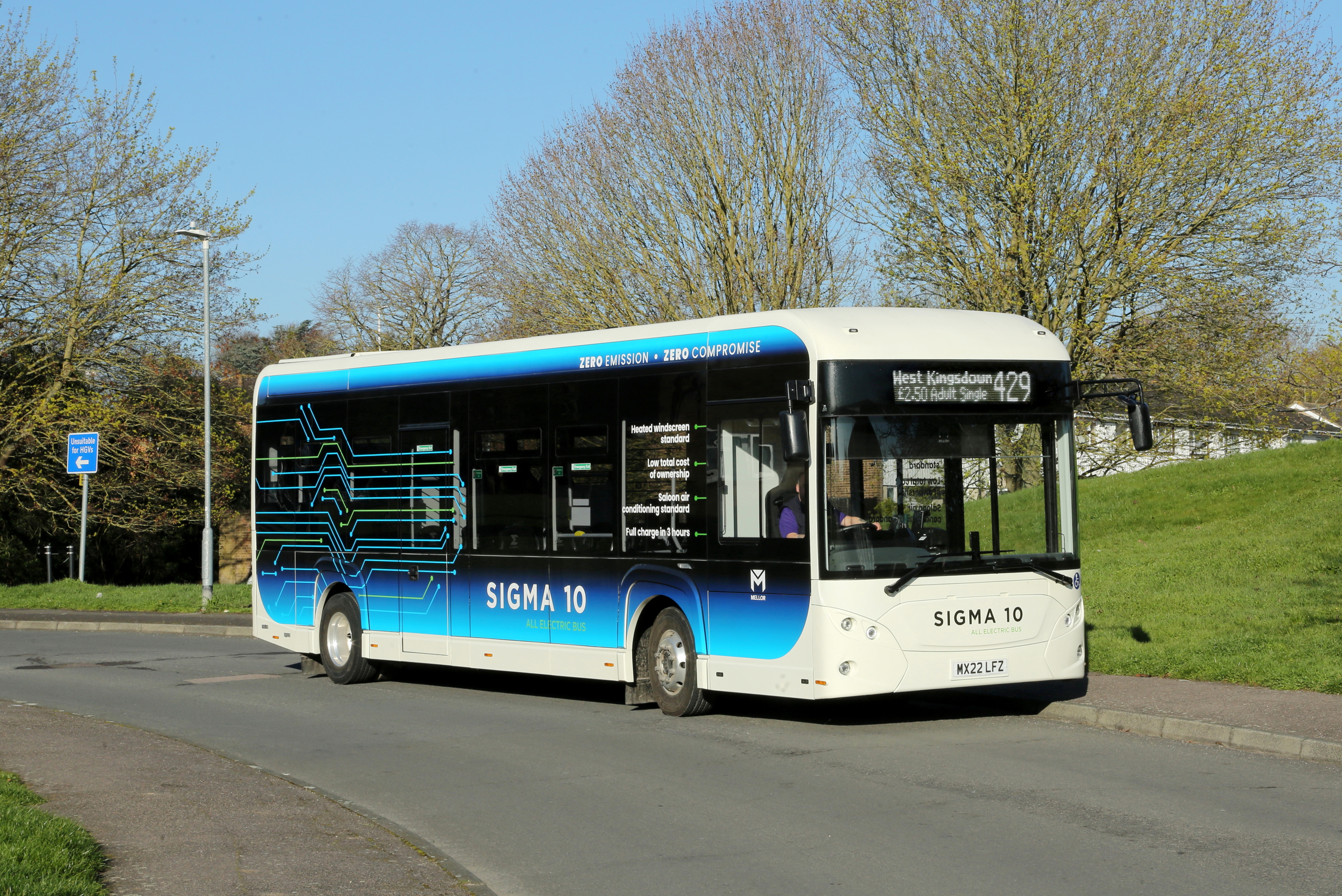 During April and early May 2023 we had a brand new Electric bus on trial with us for evaluation purposes.

The Mellor Sigma 10 in its striking livery ended up appearing on a variety of routes including 1, 6, 429, D13, S8 as well as the Brands Hatch shuttles on Sunday 7th May.

It departed us on Tuesday 9th May for another local operator in Kent.