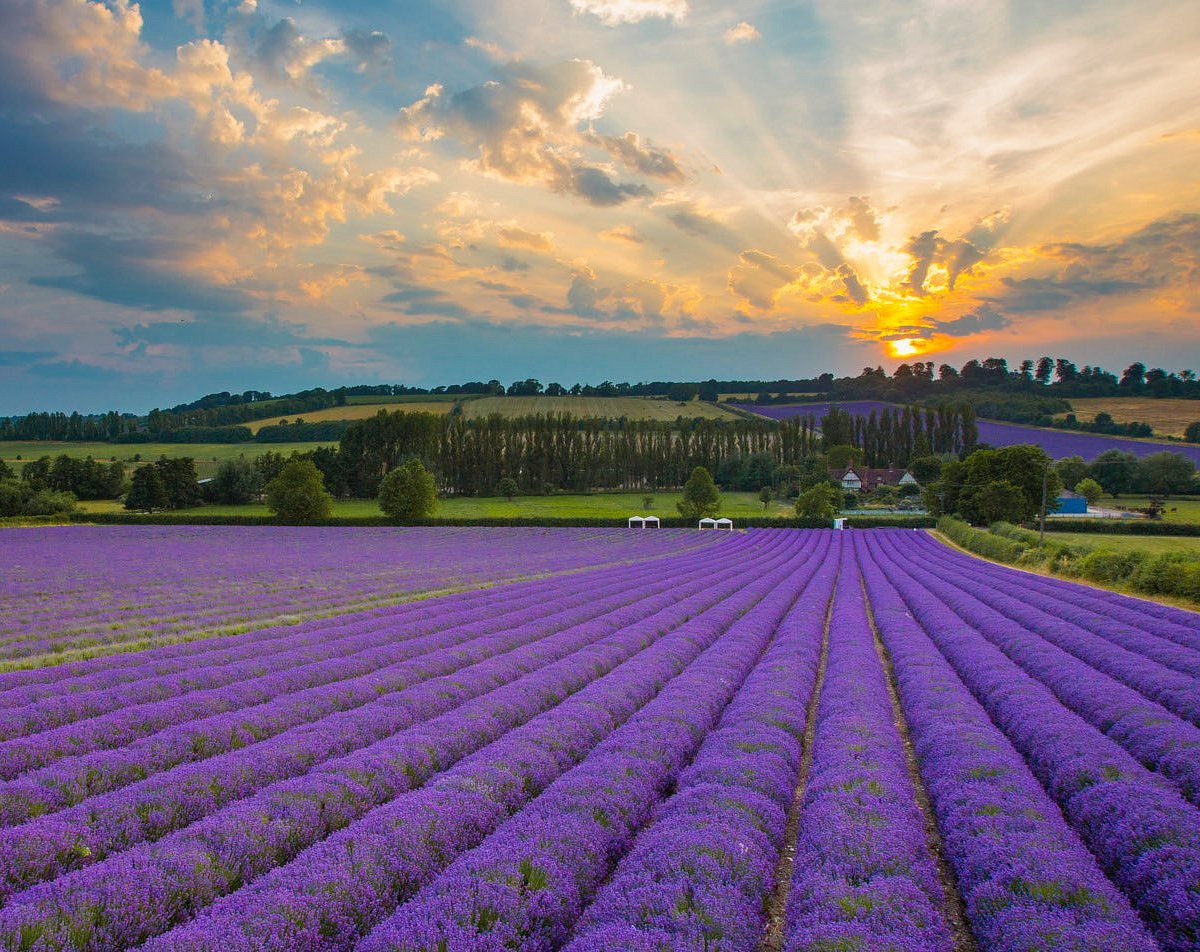 Castle Farm
Castle Farm is a family farm based near the pretty village of Shoreham in West Kent.
The Alexander Family have been farming in the Darenth Valley since 1892 when James Alexanderbrought down 17 milking cows on the train from Ayrshire in Scotland.
Today, the farm is managed by William and Caroline Alexander, with involvement from each of their children, Lorna, Thomas and Crispin, and supported by the hard-working Castle Farm team.Through the years a large variety of crops have been grown on this land including; the Savoy Cabbage, Plums, Lucerne, Parsnips, Marrows, Potatoes and of course, Apples and Hops, which we still grow today!
The Lavender enterprise began in 1998, to produce essential oils. We are now the largest Lavender farm in the UK growing over 130 acres of the fragrant purple flower!