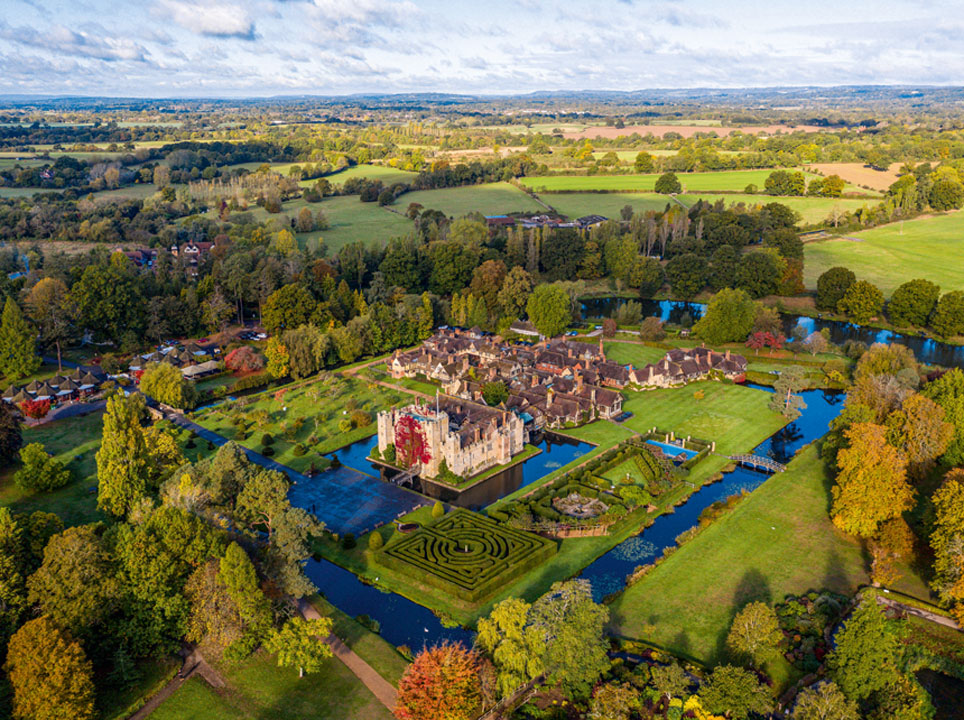 Hever Castle & Gardens
Spanning more than 700 years, the history of Hever Castle is rich and varied. The original medieval defensive castle, with its gatehouse and walled bailey, was built in 1270. In the 15th and 16th centuries it was the home of one of the most powerful families in the country, the Boleyns, who added the Tudor dwelling within the walls. 
The Castle was to become the childhood home of Anne Boleyn, King Henry VIII's second wife, who became Queen of England for just 1,000 days. It was Henry's love for Anne and her insistence that she became his wife rather than his mistress that led to the King renouncing Catholicism and creating the Church of England. 
Hever later passed into the ownership of another of Henry VIII's wives, Anne of Cleves, and from 1557 onwards it was owned by a number of families including the Waldegraves, the Humphreys and the Meade Waldos.
Gradually it fell into decline before William Waldorf Astor invested time, money and imagination in restoring the Castle. He commissioned the 'Tudor Village', now called the 'Astor Wing' and the construction of the magnificent gardens and lake. At Hever, his wealth and vision enabled him to create a lavish family home that also indulged his passion for history.